After amazing trips through Asia earlier in the year, and to Venice, Croatia and Greece more recently, Rich and I are knuckling back down to writing and promoting Jaspa's Journey.
Every weekend you'll find Rich in book stores doing signing events. And during the week he loves visiting schools... So teachers, drop us an email and arrange your author visit today!
And don't forget, Jaspa's Journey 3: Jaspa's Waterloo is now available. Check out my Meet The Author page for upcoming dates and locations, and come and meet Rich for your signed copies of all three of the current Jaspa's Journey books!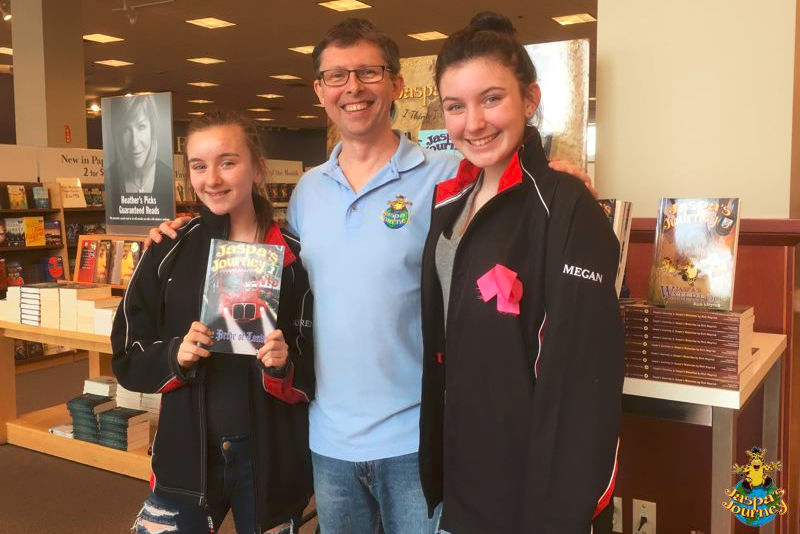 Click the photo above to discover more about my ongoing adventures!
Ready for Adventure?
Hi, I'm Jaspa!
I'm the star of the award-winning Jaspa's Journey adventure novels by Rich Meyrick. So far in the series I've already had escapades across Africa's Serengeti Plains, around the historic heart of London, England, and on the infamous Waterloo battlefield in Belgium.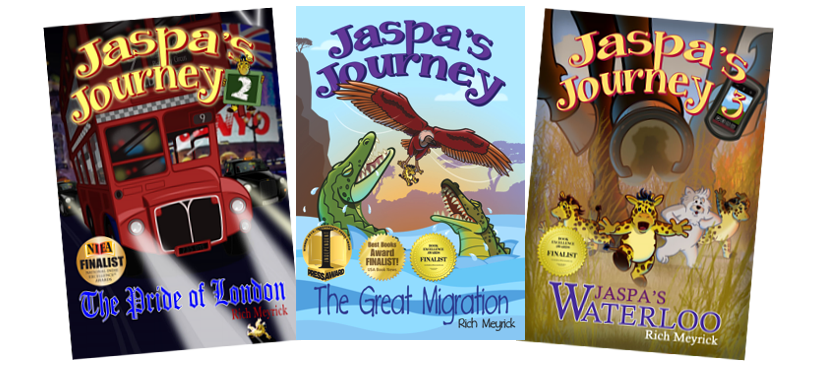 And that's just the start! Rich is already working on books about my exploits in Alaska and Venice, Italy.
Yet in truth, I've had far more adventures than Rich could ever write books about. Visit the Travel section of this website and you'll see what I mean.
Come join the excitement.
Read the Books.
Follow my Journeys online.
And we'll explore this amazing World of ours together!